Overall Beauty Minerals has been busy! Now available, a brand-new gift set called Monsters came out yesterday!
The colors have fun monster like names! Packed full of shimmers, enough to make any shimmer lover heart go crazy!
Just what is in the set?


Monsters – Makeup Gift Set – 6 piece Shimmers Loose Pigment Mineral Eyeshadows
Meet the Monsters! I am already offering a few, but here is the rest of the set! How did I come by with this set? I have been wanting to offer a monster set with being the sea as the main area. Dragon got added as a monster of the sky, Mermaids – well they are good or bad? Kraken coming from the deep of the sea, Shipwreck are caused by the wild winds in a Typhoon and Trolls? Just because they hide under bridges.
Mermaid – semi-sheer green shimmer
Kraken – deep olive green with gold sparkle
Trolls – dark creamy brown shimmer
Shipwreck – dark brown with red and sparkle
Dragon – dark black green with heavy green sparkles
Typhoon – dark gray shimmer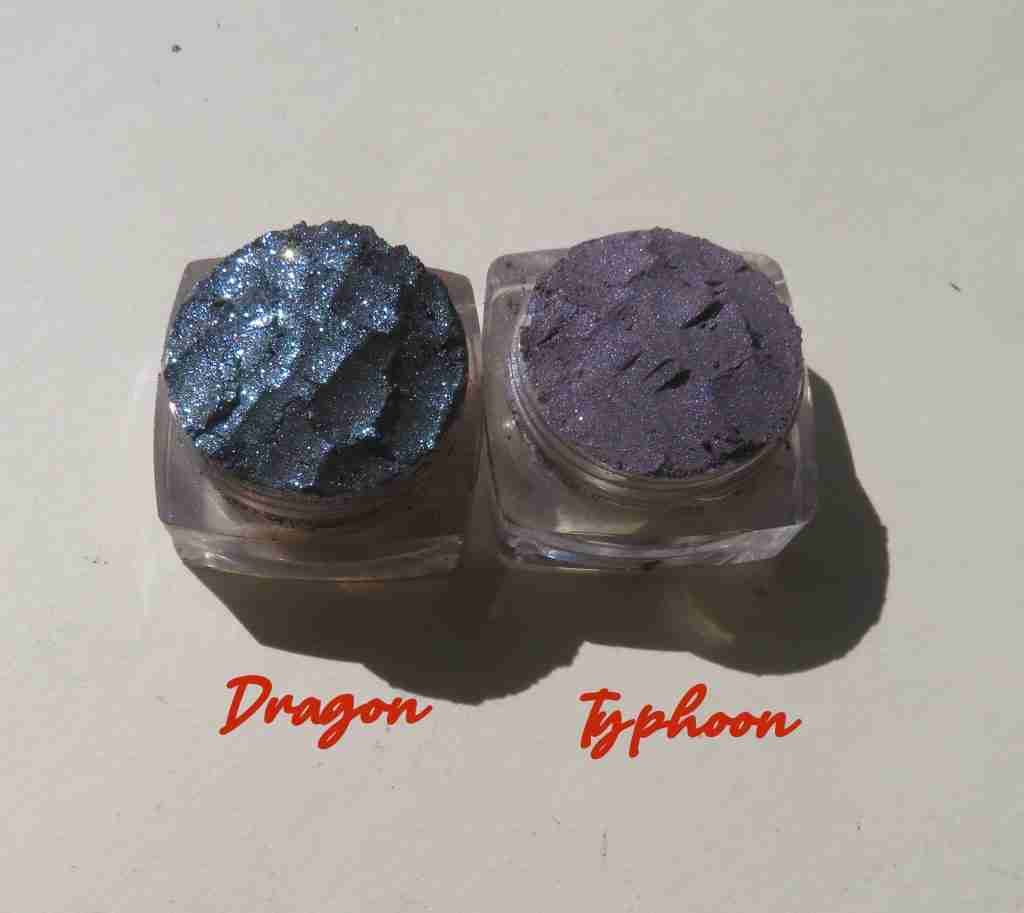 In fact, there isn't another green available by Overall Beauty Minerals like Kraken! I know, I looked!! 😀 Wow, look at all that shimmer Dragon has! Its a deep dark black blue with heavy blue tiny glitters!

Its always so much fun to see all the amazing shimmers that Overall Beauty Minerals has created! I have heard coming soon, will be a brand-new mica free – titanium dioxide set!! But till then, enjoy these beauties, high shimmers!
What to know something neat? All the colors in the Monsters are created using ingredients from Eye Candy Pigments! They have some of the best shimmers you can get your hands on!! Do check them out!!