So you are getting married soon. On top of all the planning you need to do before the big day, you still need to decide what you would like your hair and makeup to be like. Talk about a beauty over load!
Here are a few beauty tips and grooming routines to give you ideas of what you can do to get ready for your big day!
1- Depending on how much skin your wedding dress is going to be showing, your arms legs etc you need to start toning them up a few months before your big day. If your back and or chest tend to break out, talk with your Dermatologist about what can be done to help clear it up.
2- Getting ready for your many photographs that are going to be taken, get your teeth whiten. Also, if possible, have talks with your bridesmaids about getting their teeth whiten as well. There are many drugstore brands that will help if you cannot afford to get them professional done.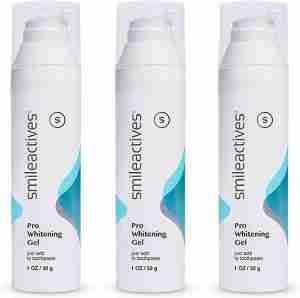 There are products such as SmileActive that will give you a killer smile at home. Or start drugstore brands such as Crest 3D White Luxe Whitestrips Professional Effects – Teeth Whitening Kit, they are better than they were in the past, it won't take a few months ahead, but it will also depend on the shade of white you are looking for.
3- If you are working with a hairstylist, that may not be the one who you go to for your cuts, coloring, highlight and other types of haircare. Then you need to get with a wedding hairstylist a month or so to test out hair designs. If you are going to change your hair color to add highlights, go to your regular hairstylist and do that a month ahead. That way it has time to fade just enough that it will work best with your dress and makeup. To keep things simple if at all possible, have a hairstylist for your hair and possibly your bridesmaid as well as a makeup artist.
If you are planning on doing your own makeup to save money? Make sure you decide on the colors in time to give you lots of time to decide how you would like for it to look good. I have a customer who ordered Overall Beauty Minerals about 4 months before her wedding because she is doing her own makeup. She sent me photos that I wish I could share!! Its because she is doing her makeup in colors that are your basic browns etc.
4- Remember, your friends and family are going to be taking photos as well as the profession one, so you need to be sure your hair and makeup looks amazing from all sides. Have your nails with a design on your ring finger that will help showcase your ring. Stay away from bright off the wall colors like, reds, blacks, greens etc. remember your photos are going to be seen for years to come.
5- Be sure to wear shoes that are comfortable and if open toed, be sure to have your toes nails the same shade as your nails. A soft pink, nudes or white French tips will look wonderful.
There you go, top 5 beauty tips or ideas to help you get ready for your wedding day. No matter what, it is your day to shine and you will look amazing.