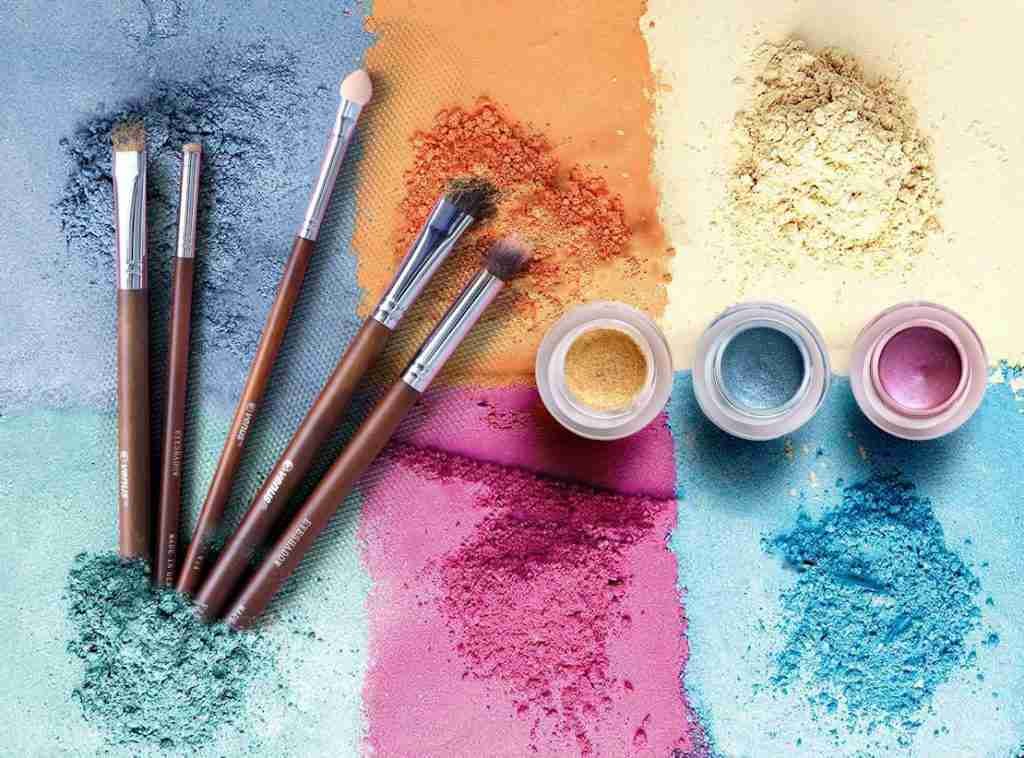 Everywhere you look today, from your local drugstore to your high-end department store, everyone is offering some type of mineral based makeup. But do you know what to look for and what shouldn't be in your mineral makeup?
There are a few things you need to understand before you buy or try mineral makeup. Believe it or not, they are not all the same, and some might even cause you to have an allergic reaction. Why would you break out using something known to be pure and from the earth herself?
Starting off with a list of the more common ingredients you do not want to find in your mineral eye makeup. This is not the whole list, and yours may not have a single one. It all depends on the brand and care they took into creating their brand of eye shadows.
Here is a list of ingredients you should look for. These are known additives and fillers that save the creator of the mineral makeup brand money, but may cause you problems.
1. Talc (magnesium silicate), is a common filler, and can cause respiratory problems. Talc will dry your skin (think, what does baby talc do?). We are talking about the exact ingredient. It will also accentuate those fine lines and wrinkles you are trying to hide.
2. Boron and bismuth oxychloride. Both are well known skin irritants and can cause itching, rashes, and cystic acne breakouts.
3. There could be FD&C dyes, which can cause acne when used in a skin care item.
4. Imidazolidinyl urea and diazolidinyl urea are not that well known, nor should they be used in a true pure mineral makeup. Being that mineral makeup is minerals, there is no real need for preservatives, which both of these are. They are the most commonly used preservatives, after parabens, and is also the primary cause of contact dermatitis.
5. Parabens (methyl-, propyl-, butyl-, and ethylparabens) are used to extend the shelf life of beauty products. They have been known to cause allergic reactions and skin rashes for women.
If you find one or more of these ingredients in the brand of mineral makeup you are thinking of trying, you know that it is not a true and pure mineral makeup. As with any skin care product or eye shadow, you must read the ingredients list closely to make sure there isn't anything you may have an allergic reaction to.
Here are a few other things you may find in your mineral eye makeup that you need to watch for.
6. Ferric Ferrocyanide. There are some brands that use this, which is a subject of controversy due to its toxicity. It is used to create purples and greens.
7. Starch powders and flours. These are a few more super cheap fillers which can cause respiratory health risks and may even increase acne production and breakouts.
8. Carmine. This may only be a problem to those who are vegetarians and vegans, due to the fact that it happens to be a crushed extraction from a beetle. Now, if that is something that you want to stay away from, then do that. It's more of a personal choice than something that's bad for you.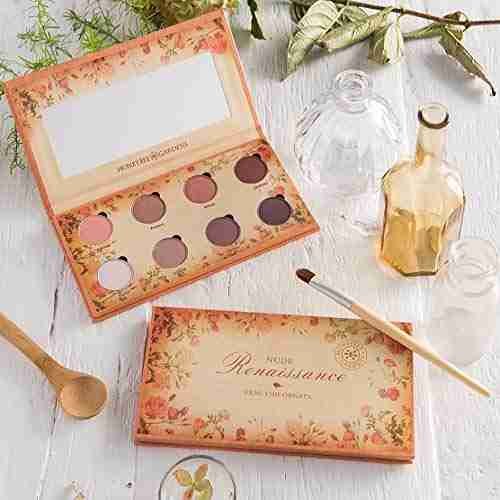 Now that you know what you don't want to find in your mineral makeup, let's go on to what you should find in your makeup. We will talk about what you should find in your mineral makeup, as well as a few tips on how to use it proficiently.
Now, we let talk about the kinds of ingredients you should find in real mineral makeup.
Let's first start off with why you should choose mineral foundations, eye shadows, concealers, blushes, loose and pressed powders, and lipsticks? Mineral makeup is not just to cover your skin, it can be good for your skin, as well. Naturally high-pigment minerals provide you with the best coverage out there, as well as helping to correct and protect your skin.
Mineral makeup is noncomedogenic ("meaning it doesn't close your pores") and is oil free (unless it is cream based, then a natural oil, such as Jojoba oil, will be found in the list of ingredients). So, it's not going to close your pores. It has a minimum risk for you to have an allergic reaction because it doesn't have the ingredients (as listed in part one) like perfumes, chemical dyes or preservatives.
Mineral makeup does not have or need any preservatives because of the very nature of what it is and where it came from. Real pure mineral makeup is made from pure inorganic minerals, meaning it can't keep bacteria alive, so there is no need for preservatives. You can share your mineral makeup, if you don't get it wet, with anyone because of this little secret.
So, What is mineral makeup really made of?
It is made from microscopic, flat crystals that overlap one another on the skin to create a filtering layer that allows the skin to breathe. It also protects your skin from environmental pollutants. It even protects your skin from getting sunburn with a broad spectrum of sun protection. In addition to the minerals and inorganic pigments, your mineral makeup can also include natural preservatives antioxidants, anti-inflammatories, nutrients, and, of course, sunscreens.
Mineral makeup is often recommended by dermatologists for anyone who has sensitive skin and wants to cover up acne, scars, and rosacea. All that which can be protected using pure items from the earth.


But just what should be found in your mineral makeup?
1. Titanium dioxide. This is your natural sunscreen as well as an anti-inflammatory agent. It's great for people with acne, rosacea, inflammatory skin conditions, as well as post-surgical or post-chemical peel skin. It's ideal for sensitive skin and perfect for all skin types. Note that it may not give you enough sunscreen protection, so wear your sunscreen before going outside.
2. Zinc oxide is also a natural sunscreen that provides broad spectrum UVA and UVB protection. Even though it is also a natural sunscreen, it still will not give you all the protection you will need, so again, be prepared to still use your sunscreen.
3. Mica. This is the mineral that gives your mineral makeup sparkles. It comes in a variety of hues starting from pale green, brown, black, silver, and gold, to even being colorless. It is what reflects light off your face, creating an illusion of smoother, softer, more radiant skin. Not only that, but it's known as your natural glitter.
4. Kaolin Clay. This is the mildest china clay used in creating cosmetics. It also offers great oil absorbing properties, without irritating your skin. It also helps your makeup stay where you put it.
5. Iron oxides. This is a natural mineral, and it also adds colors to your mineral makeup. There is more than one type of iron oxide.
6. Serecite. This is a fluffy, translucent mineral that provides a silky texture. It is colorless and often used in setting powder (when creating your recipes, you add it last to give your makeup staying power). It's white, but goes on clear. It has been used as a primer and adds water resistance and fade/crease-proof qualities to the makeup.
7. Silica. This is a mineral from flint and quartz used to absorb oil and improve the feel of the product you are wearing.
8. Ultramarine pigments. These are derived from limestone containing the blue mineral lazurite. These pigments are your blues, violets, and others, and are very strong pigments, so very little needs to be used when creating colors.
There are a few other ingredients that are used to create your pure mineral makeup. As you can see, everything is natural, and everything is well known, and used to create the purest mineral makeup ever.
The next time you see a mineral eye shadow, and before you choke on the price, remember this that a beauty site, or that beauty store has your best interests at heart. Just a little mineral eye shadow goes a long way and besides you are using less to have the most amazing set of eyes ever! If that beauty site is willing to go the extra mile to give you pure mineral eye shadow colors without fillers, you will be sure you have the best mineral eye shadow money can buy!