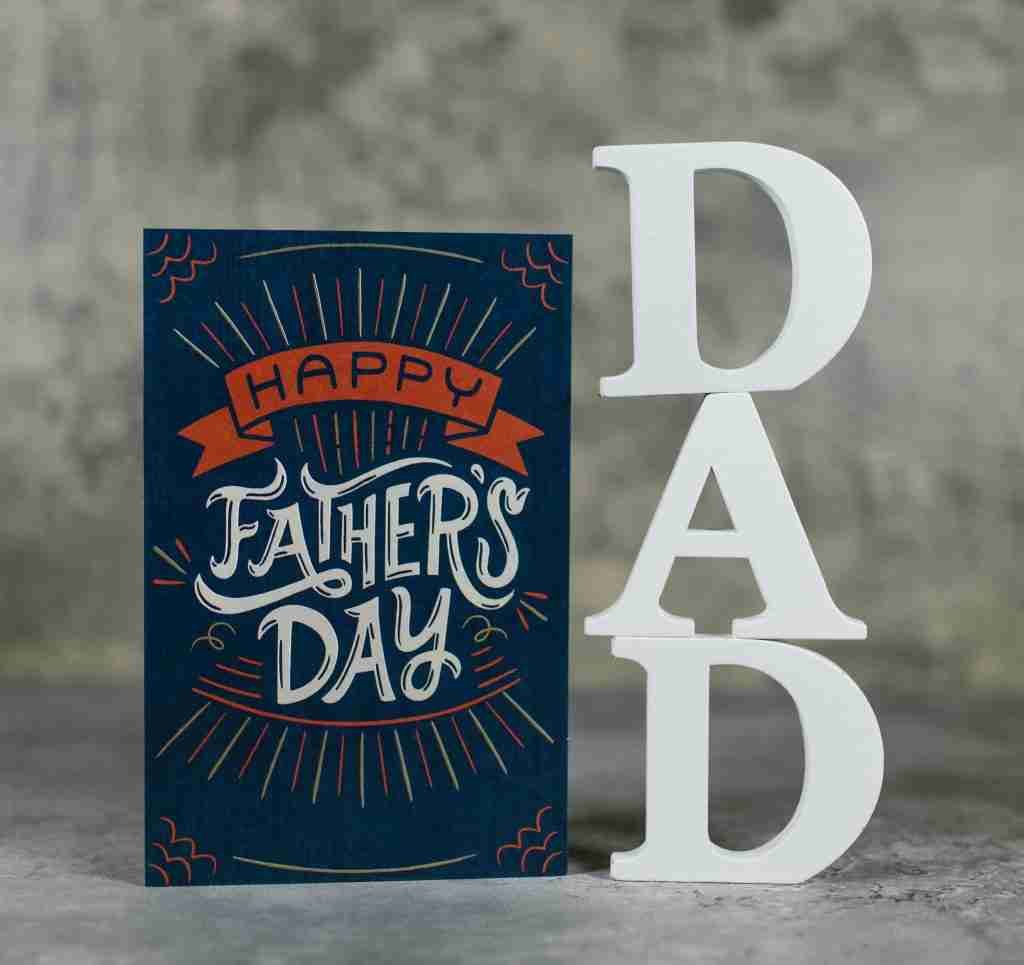 Why is it so hard to find a gift for Dad? For Mother's Day there are gift ideas all over the place: flowers, candy, candles, cards, gift baskets and so on. But what about dear old Dad? What's in a holiday for him?
When Father's Day rolls around, everyone usually runs out and buys him a tie, or socks or cuff links – nothing original about these gifts. Every Dad has a drawer filled with gifts he will probably never use, but won't throw away because it was a gift from you.
This Father's Day, how about doing something a little different? You can even get your small children in on helping to create a Father's Day he will never forget.
A few craft ideas that you can create with your children are items like a "Best Dad" Certificate, or a picture frame with a drawing that your child – or children – creates. How about taking a shoebox and decorating it and putting little coupons in it for things a child is willing to do beyond Father's Day?
A small shoebox – perhaps one of your child's – can be painted, or you can take pieces of colored paper and glue them on – stickers are also a popular choice for the young set. It's what that is in the shoebox that means the most. Every Dad has a list of things he wants when he is at home. Some want quiet and read their newspaper, or a child's bedroom or the living room clean, or toys picked up or dishes done after dinner. These are little things that should be done anyway, but just don't seem to happen. Usually "Quiet Time" is the hardest because when he gets home from work, everyone wants to tell him what they did etc.
Coupons
Take some paper and have each child create a coupon, that offers Dad a chore they will do, without fussing or one good for
"Find the remote for the TV"
or "Help Dad with ………".
"Quiet time for Dad's favorite TV Show"
Another suggestion is coupons each good for 15 minutes of "quiet time" (short enough for a child's attention span). It's a gift that keeps giving, and you are giving Dad nothing but a little time.
Just make sure that on the back of each coupon is written, by the Child: I am doing this favor of love for Dad, because I love him.
Mom's can give Dad a coupon book too, but we will leave that up to Mom what she wants to offer *wink* and there are many websites with suggestions. (Found this one on Amazon.. for adults only  😉
The coupon book is good for all children of all ages. Got teens? How about they create a coupon book with ideas like:
"I will turn down my music without making faces about it"
"I will take the dog for a walk without complaining"
"Good for once off the cell phone, first time I'm asked"
"I will clean my room when asked"
"For one evening I will not fight with my brothers and sisters",
"I will mow the grass once or take out the trash once without any back talking".
Sure these ideas will be super hard on any teenager but if that teen has given Dad such a coupon book, she is showing that she is willing to do a little more because she loves his Dad. Coupon Books are easy to create, take only a little time but make special a gift of time and love.
What Dad would not want a gift like that? It sure beats a tie any day. The whole family can give this gift to Dad or to each other. Perhaps a suitable family gift would be
"Everyone gets together for dinner, either at home or out to eat."
It doesn't matter where, it just matters that everyone is there. If you are all at home, everyone gets to work at creating a dinner of foods Dad loves, and don't forget dessert! Then after dinner everyone cleans up, so there is no mess, then you give Dad his coupon book and every one gets quiet. That is a major one gift! Quite a few Dads we have talked to about this want just a little quiet after dinner. No fighting!
Most stores seem to be pushing the "brawn and sophistication" gift ideas – an unrealistic image for most Dads, but gifts from the heart wins hands down for every Dad every time.
Don't forget to pick up a card for him, to drop the coupon book in! Hallmark Wood Father's Day Card for Husband or Boyfriend (Love That's Forever)
Gifts for Father's Day do not have to be the usual shirt, tie or socks. This year, give Dad gifts from your heart, and he will remember this day for the rest of his life. Love has no time limit on being remembered. If the family has a grandfather that lives close by, ask him what gift he treasures the most, and I am betting on a handwritten note from his son or daughter expressing their love for him!
Have a great Happy Father's Day!
Just a quick note – in this day and age, a Dad can be anyone type of person that you decide is a Dad. Some kids are lucky enough to have 2!