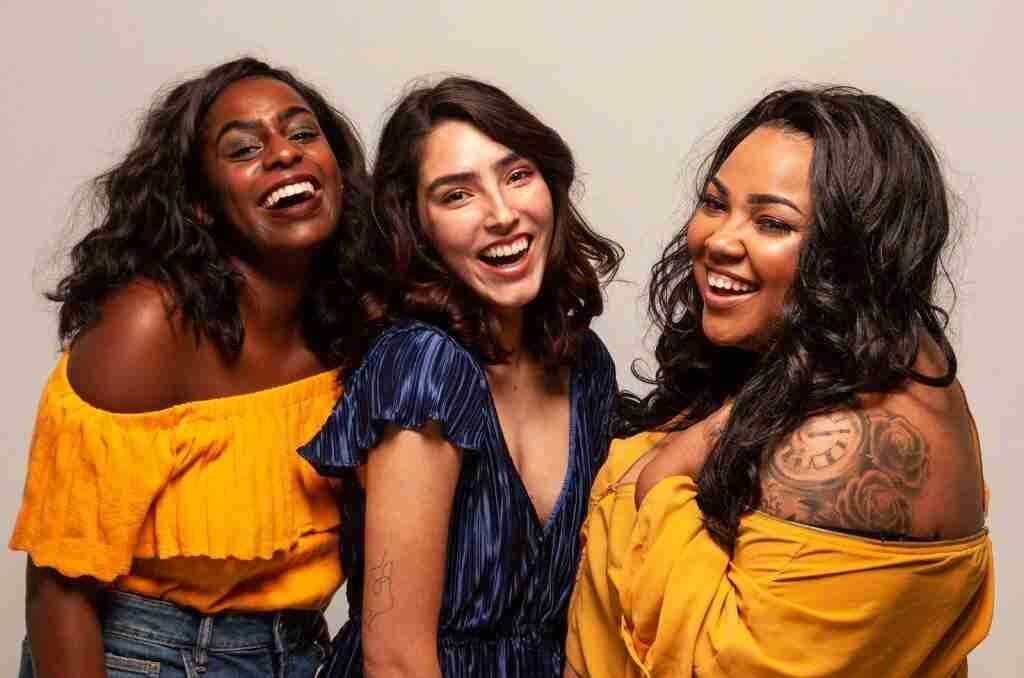 You ever need straight up beauty tips for everyday beauty problems? How about tips just for ideas that you may have forgotten about how to do? Or just beauty tips that you need to remember but been forgetting to use this time?
Here is a list of 22 beauty tips that you just can't go without!
Tip 1: Got to get ready fast after-work, that dinner party or date? Here's how to get your makeup done quickly. Put on that sexy black dress and you're good to go-
Going from daytime to evening look
1- Strengthen eye shadow, a little darker at outer corner and on eyebrow bone.
2- Add a touch of iridescence, if desired
3- Line under bottom eyelashes with brown or black pencil. Smudge with cotton swab
for a smoky eye
4- Add extra coat of mascara
5- Add a touch of shimmer to your lips
6- Strengthen lower lip pout by using a darker lip pencil in the center of lower lip line-
All this can be down after work in the bathroom if need be. If you are not the only one that is, in the bathroom. If so, then keep at your desk a good size hand mirror, better still the type with lights.
Tip 2: If you are not happy with the texture of your hair, switch shampoos. Sometimes a slight difference in ingredients will change the way your hair looks.
Tip 3: The job of foundation is to create a smooth, flawless, clear palette upon which you design and emphasize your best features.
Tip 4: When people look at you, where do you want them to focus? If your best asset is your face, wear:
A good makeup job,
A great haircut,
A flattering color near your face,
Outstanding earrings,
A flattering shade of hair color.
Tip 5: A final, color-rinse will make your hair shinier!
"Self-confidence is not looking at yourself in the mirror when you're in public."
Tip 6: A bright red lipstick can make your teeth look yellow, but a blue-red makes them look whiter. As you hunt for that perfect red, remember that tip.
Tip 7: Don't use non-waterproof mascara on lower lashes, it smudges into your eye shadow and under-eye cream. It is sometimes better to wear a waterproof mascara on the lower lashes and a non-waterproof on your upper lashes. Waterproof mascara is hard on your lashes, is worn all the time, so why not wear it on just one set of lashes?
Tip 8: Always make your nails an even length by filing them down to match the shortest one. As much as that might kill you. Short and even beats all different degrees of long. Nail Polish will help hide the fact your nails are short.
Tip 9: Makeup on the beach is just inappropriate. Like they are looking at your face, not your bath suit you have been working hard on looking good in is doing its trick. Just be natural, all you really need with waterproof mascara and lip balm with sunscreen. Don't forget your suntan lotion, and be willing to ask for and offer a helping hand when need be with putting it on. True fun in the sun!
Tip 10: Nails that are not well groomed detract from your style. Keep them perfect with the use of an emery board, hand cream, polish remover, cuticle scissors, base coat, your favorite color.
"Self-confidence is always being willing to help a friend look better."
Tip 11: For an instant lift, highlight your hair. You can benefit with bring light to your face.
Tip 12: What we think "style" means: Your clothes look like they belong to you. Your accessories polish your look, your makeup is quietly correct, your beauty allows your personal charm to show though.
Tip 13: Eye shadow technique for every shape eye: Stroke on a light base all over the lid. Place a medium-tone shadow in the corner and drag it about one-third towards the center.
Line the crease with a medium tone, blend gently, and you're done!
"Self-confidence is keeping a friend's secret. You'll end being better friends."
Tip 14: When putting on eye shadow, blow slightly on the brush before starting to put it on your eyelid. By doing that, you can save time by not having to clean so much of it off your cheek when you are done putting it on.
Tip 15: Beauty routines that are a must! Create your own routine and stick to it!
Moisturize your face,
Rub creamy lotion on your hands and feet,
Shampoo frequently,
Get a manicure,
A pedicure,
And a brow wax to keep their shape as regularly as you can. You would be surprised how much of a difference it makes when you do.
Tip 16: Use your favorite choice of fragrance to change your mood, as well as that of others around you. A beautiful scent is hard to beat as a mood changer.
Tip 17: Don't be afraid to switch products. Even though you like a particular makeup, technology, is always developing new products and one may more effective for you. Experiment. You can always go back. Who doesn't get bored sometimes using the same product every day and not want to change?
Tip 18: A facial is something that you deserve! It will work for you as it cleans, softens, and revitalizes your skin. Its very relaxing to have someone cleanse your face.
Tip 19: A light foundation color is always a better choice than a dark one, which may just muddy your skin.
Tip 20: If you want your eyes to stand out, line the outer two-thirds of your eye, top and bottom, then smudge the lines to soften the effect. Depending on the look you are going for, Blues, Purples, Gold, Brown, Charcoal or your basic Black are great
choices.
Tip 21: Buy only foundation with sunblock. Most foundations have sunblock these days anyway.
Tip 22: Always remember, a great haircut eliminates bad hair days.
"Most of all, being self-confidence is being able to give away a personal beauty secret and not think twice about it."
Beauty tips for you and me to use every day. Try them out and see how many are good for you to use today!