It's that time of year again! This time I thought I would do some super awesome deals that are just vegan products only. I have either tested the products, or will do so in the future. Some of the brands you may not of heard of, but check out now while you can get them on super special deal prices. I even have my eyes on a couple of them!
Plus I thought I would add my own special deals I have going on for my own brand "Overall Beauty Minerals" all vegan mineral makeup specializing in eye shadows & blushes.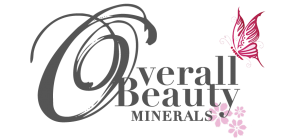 First special deal..vegan mineral makeup by Overall Beauty Minerals
At kmms.etsy.com I am offer 20% off over $10 on all makeup I offer. That also includes free shipping over $35.00. I am doing gift-wrapping for free on all orders over $35 at your request. Top sellers are White Sparkle and pretty much any of my mica-free eyeshadows & blushes.
Check out all the awesome deals at kmms.etsy.com
Next deal we have is at Amazon (like wow why not?)


VEIL COSMETICS (Amazon Prime Sale): The brand known for carrying Amazon's TOP selling concealer in its price range, is having a RARE 20% off site-wide sale on Amazon.com for Black Friday/Cyber Monday (click here to go straight to them on Amazon)! Complexion Fix Concealer is also available at 20% off, which has nearly 900 glowing reviews on Amazon!
I haven't tried them yet, but they are on my wish list for sure!
Now this brand really interests me, in fact I am totally hoping to be able to test them out myself..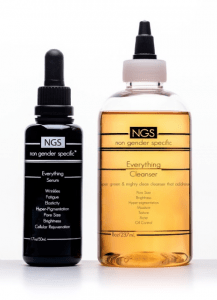 Next deal is from the brand non gender specific:
NON GENDER SPECIFIC: The skincare brand for ALL humans, regardless of gender, skin tone or skin type, will be offering 50% off their cleanser for Black Friday/Cyber Monday weekend! Simply make any purchase on nongenderspecific.com (excluding the cleanser), and the discount will be auto-applied at checkout! No code needed.
One of my favorite brands of vegan skincare! Also has a awesome deal going on!

TwinMedix – Your skin deserves the purest, most professional, pharmaceutical grade formulas and on Black Friday you can treat it to an oxygen facial for free!
Black Friday Deals: Free gift of the Pro:Essentials O2 Oxygen mask with every purchase from their site. The O2 Oxygen mask releases oxygen into the skin so your complexion instantly looks fresher and brighter!
One more from Amazon!


CERAMIRACLE (Amazon Prime Sale): Innovative K-Skincare brand's FIRST LIGHT The Serum is a best-seller and from November 29th – December 2nd they will be offering TWO rare sales:
Amazon.com – During this weekend only! The First Light Duo Pack will be on sale on Amazon Prime. The duo includes The Serum (brands best-seller) and Ceramides Skin Supplement for perfect skin inside & out. $99 ($124 VALUE)
Also you can check out their website
Ceramiracle.com – 20% off sitewide with code BFCM19 PLUS: Free Reboot Mask with every $100 purchase. (Max. 2 masks per customer)
Now that is what I have for you now, but I am on the outlook for amazing brands that have super special deals going on.
Thanks for checking out these deals I have found for you so far! (Clicking on the links may give me a tiny bit of cash to help fund running this blog)