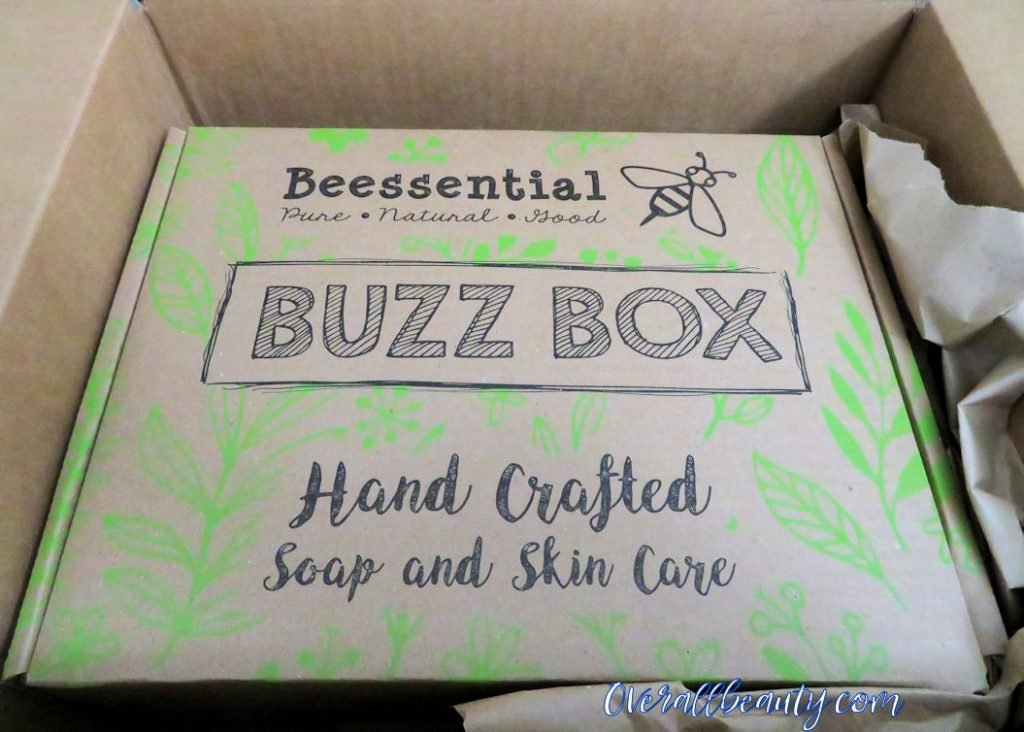 I will have to say I have been a major fan of Beessential products for a very very long time! In fact, when I once sold products here on OverallBeauty.com instead of being a blog like it is now? I sold their hair care products.
When I got my box today? I couldn't wait to open it up! I started thinking about what I have of their products, and I realized I have their hair care conditioner and Sweet Orange body wash in my personal bathroom. Not only that, but I have their hand sanitizer in my guest bathroom, I even have a lip balm in my purse! Talk about a fan of their stuff!
What I bought myself this year was their Sani & Suds Gift Box. They have different choices, but I really love their foaming soaps and hand sanitizer!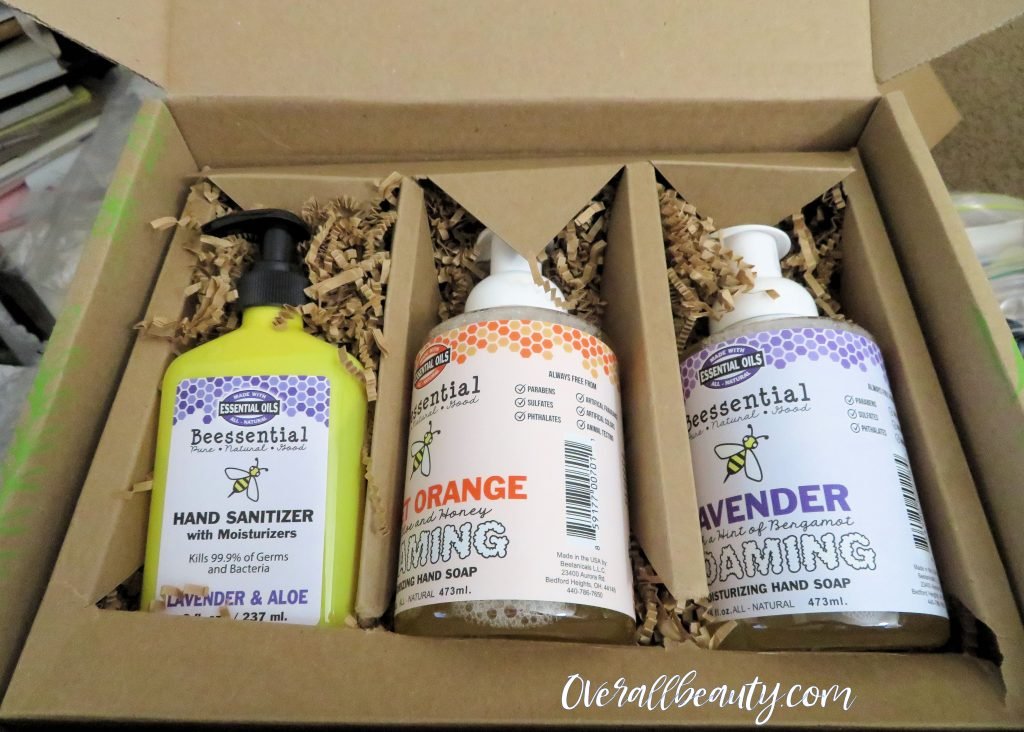 Two Moisturizing Foaming Hand Soaps and the best Hand Sanitizer ever in this beautiful Buzz Box. You can give this as a gift to any of your friends or family.
What a perfect office gift for everyone to share and keep clean.

Foaming Soap Made with Coconut, Olive, and Hemp Oil
Gentle on Hands
Nourishes with Pure Ingredients
Made with Natural Essential Oils
What you get to do is pick the scents you like the most, I am a big fan of their Sweet Orange and Lavender, so that was easy to pick for me. The size of the containers huge compare to others you can buy. You are getting a full 16 ounces! And they do last a long time! These days when you are washing your hands even more? Might has well do with products that moisturize while they clean!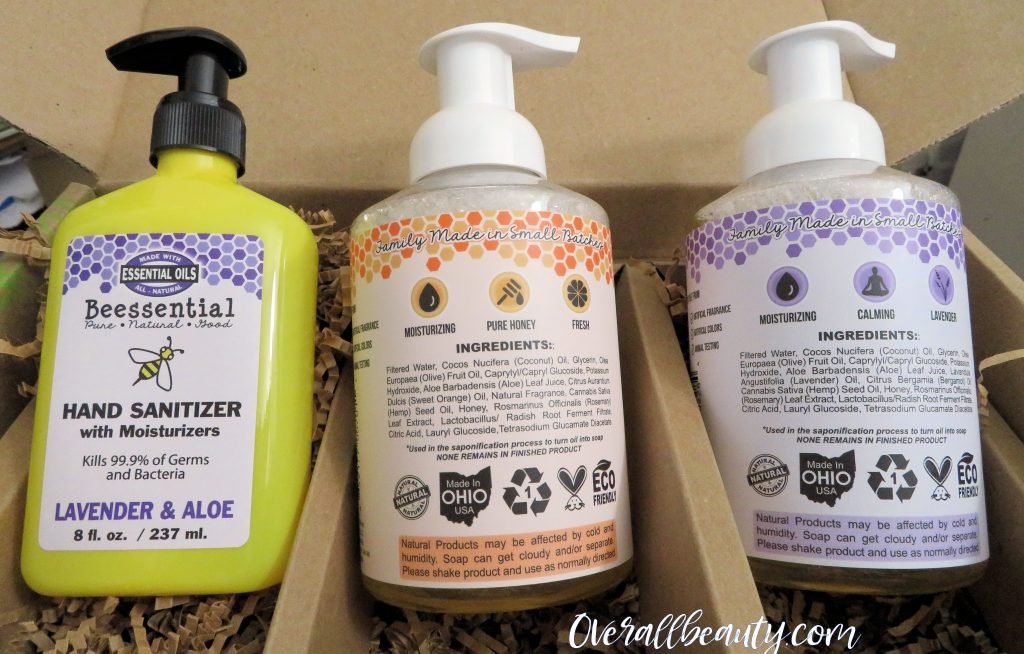 What is really neat is their products are creating using honey from their own bees! So they know how to care of bees and create amazing products on top of it!
Their products are always free from:

Parabens
Sulfates
Phthalates
Artificial Fragrance
Artificial Colors
Animal Testing
And made in the USA in Ohio!
Looking back over the years, I realized I have been a fan of their products since the early 2000s when I was looking for products to offer on my website to go along with nail polish and other skincare products. I have always looked for brands that have the same beliefs and I do when it comes to no animal testings, created in the US and handcrafted if at all possible. Even now that I do not sell their products, I still buy them for myself. You can check they have to offer at Beessential.com While you are there? Pick up yourself a very affordable gift box for yourself.
PS: This is not a sponsored blog post. I bought the box for myself and just sharing it with you. Have a wonderful, safe rest of your day! I am going to go wash my hands just so I can use my new foaming soap!! 🙂
BUT if you are looking for refills? I found you can buy in a big jug of 64 ounces!! Since I did this post, I found you can buy refills on Amazon in large jugs. SO, I bought a 64 ounces Lavender to refill the bottle I have in the kitchen. Did you know it will remove the smell of onions off your hands?