The impact of going green reaches far beyond simply helping the environment and reducing our carbon footprint. It also benefits us, mentally and emotionally, by allowing us to live a more stress-free life. We get so caught up in the fast pace that we rarely give ourselves a minute to slow down. Let's dive in to see how adopting an eco-friendly lifestyle can reduce our stress and benefit us from this day forward. By doing small things, we can help.
Peace of Mind: Living an eco-friendly lifestyle brings with it peace of mind that you won't get anywhere else. You begin to focus on the greater good, knowing that you are making a difference in the world around you. When you eliminate harmful chemicals from your home, you play a vital role in creating a safe space for you and your family. When you begin to live a more natural, toxin free life, you automatically feel better – mentally and physically. This gives you the peace of mind to know that you are doing what's best for the planet, while keeping you and your family healthy as well.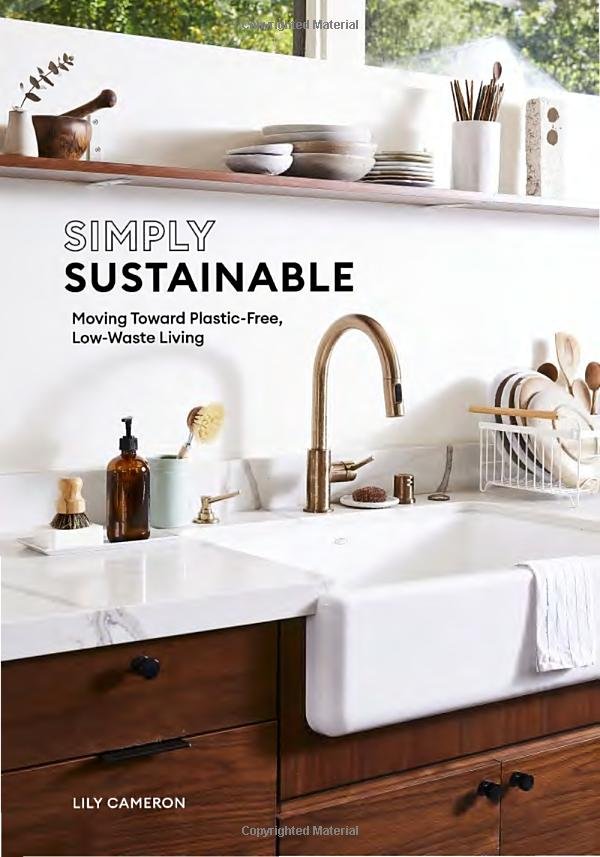 Check out this book on Amazon in paperback or Kindle version to really help you with ideas for help adopting an eco-friendly lifestyle.
More Intentionality: By adopting an eco-friendly lifestyle, you become more intentional about the way you live your life. You take more time to think about your choices, your actions, the products you buy and how you spend most of your time. You start to take an active role in your own life and do things that are more meaningful and fulfilling. Instead of buying things you don't need, you hold on to what you do have with more appreciation and gratitude. What's truly important becomes so much more clear, and you start to set boundaries accordingly. This alone can be a huge stress reliever.
More Time Outdoors: Nature is, in itself, one of the best ways to reduce stress. Spending more time outside is a big component of living an eco-friendly lifestyle. Soaking up the fresh air, feeling the warm sun on your face, and taking in the sights and smells of the world around you is good for the soul and your nerves. Not only will you get a huge energy boost just from being outside, but your mood will improve, and it just makes you feel good. Take time to walk more, drive less, and soak up the natural beauty of the world around you.
Downsizing: When you make space for the things that are truly important in your life and get rid of everything else, it takes a huge weight off your shoulders. Clutter, no matter if it is physical or mental, contributes to stress. How often do you really use most of the clutter that's in your house? Take time to go through your home with a want/need mentality and donate, recycle or pitch anything that isn't truly important to your eco-friendly lifestyle.
Going green doesn't have to be stressful. In fact, these are just a few of the many ways that adopting an eco-friendly lifestyle can reduce your stress and improve your mental health.
There is a wonderful site called Green Matters that can really showcase all the things that can be done to help our little blue rock we live on they to save it for those who will become caregivers of Earth tomorrow. I found out something so cool! You may know that I run a vegan mineral makeup shop on Etsy called Kmms. WELL, I found out that there is a link from Green Matters to my shop!
Go check out their link –
https://www.greenmatters.com/p/mica-free-makeup Go all the way towards the bottom, and you will find a link to my shop! 😀 I offer mica-free products, so I thought that was neat to find out their saw my shop and liked it too!