Beauty tips from the 60's
I have a set of 5 helper books by Heloise's wrote back in the 60's through the 70's. If you do not know who she is? Visit her website at Heloise.com The books and tips I am getting my fun little post from were written by the original Heloise.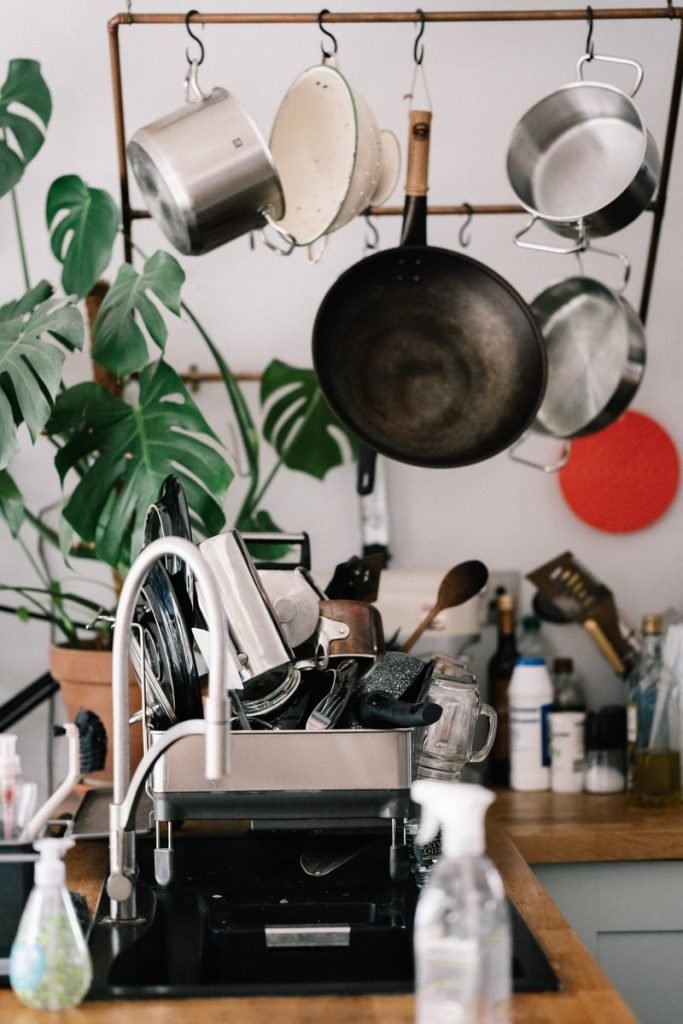 A full set of 5 books on all types of tips on being the modern young woman and wife. You would be surprised just how many tips there are in all 5 books that tell you can do your laundry!
The set of 5 books are:
Housekeeping Hints Copyright 1962
Kitchen Hints Copyright 1963
Work and Money Savers copyright 1967
All Around the House copyright 1965
Hints for Working Women Copyright 1970
*They all came as a box set.*
What do I mean by going Old School? I am going to pick a tip or two from each book. They will be the old way of doing something that works just as well today!
Housekeeping Hints-
1- Masking tape is good for removing things off dark clothes and a very fast method for removing lint on anything. Including dandruff! *I found that it helps picking up pet hair as well.
2-Trim your lipstick with a razor blade. Slice off the end of your lipstick tube diagonally, it will give you a very sharp outline when applied. It will also help fill out those tiny wrinkles and cracks around your lips. *Why such a great idea? The lipsticks seem never to come with just the right enough angle to apply all over your lips.
Kitchen Hints –
Making muffins by hand is really easy and secret is really pretty simple! It is all about how you mix them. This works really well with any box mix you might use to create muffins with. The batter must be stirred, not beaten.
When all the dry ingredients are all thoroughly moistened and look all lumpy and rough? This means the batter is ready to be poured into the muffin tins.
Some muffin pans are better than others, but you just have to grease the bottoms. If you over mix them? You can tell by how they look when they come out of the oven and how they taste.
(I have a wonderful muffin recipe that I have had for over 30 years! And the tips above work!)
*Work and Money Saver Tips-*
1- When to buy shoes. It is better to shop for shoes later in the day because feet spread as the day goes on (especially during hot weather). Shoes you buy early in the day that may of felt a bit small?
Become almost too tight to wear by the end of the day. You see that all the time, you can tell when someone's feet are killing them from too small of shoes. 🙁
I found this true because I bought walking shoes in the afternoon. Next day I went to wear them I found them just a tiny bit big so I wore thicker socks and now they are wonderful to wear all day all!
2- Two neat tips for creating your own party cake candle holders.
For those who do not just stick the little candles in the cake – try these two easy tips. Gum drops candy would great for a kids party cake. For older friends and family or if you just want to dress up the candle
holders?
Try this! Take pitted Maraschino Cherries and dip into a heavy syrup and then into finely chopped nuts. Want to use up the cherries left in the jar? Why not roll them in powered sugar and drop them onto a party cake, or pancakes?
All Around The House Tips
1-To get a sharp point on your mechanical eyebrow pencil, (works just as well for one your sharpen before each use.) Just take a piece of fine sandpaper and each time you use the pencil, just hold the pencil at a angle and draw across the rough sandpaper gently and you get a beautiful new point. This works for just about any makeup pencil you have that is kinda hard.
2- Quick easy idea for keeping earrings easy to find. Use plastic ice cube trays! The type you would use to create small or round ice cubes for parties. That way each pair has its own little compartment.
The last book for me to get a few tips from is Hints for Working Women-
1- Removing nail polish quickly tip. Take a small empty jar and pour nail polish remover into it. – like one face cream comes in. Then stuff it half-full with little cotton balls screw the lid on tight and shake it. When you go to use it, just open the jar and take out a cotton ball and squeeze it to remove any excess polish remover and there you go!
2- Easy care for leather-lined purses when you store them between using them. This would work for just about and purse you paid a lot of money for. Don't close it when going to store it away. Always stuff it full of crumpled newspapers and leave the top or fastener open. This will help eliminate mildew because the paper absorbs the moisture.
I know a lot of the tips have to do with beauty – well this is a beauty based blog so why not pick out the best tips you can use even today?
*What do you think of the tips I picked out to share? Are they ones you use or would use? Let me know, leave a comment below!*
I bought the box set of books from a yard sale.
We have not received any compensation for writing this post. We have no material connection to the brands, products, or services that we have mentioned.

Some of the links in the post above are "affiliate links." This means if you click on the link and purchase the item, we will receive an affiliate commission. Regardless, we only recommend products or services we believe will add value to our readers.